GeneCIS Clinical Portal Wins Award for Best Use of Technology in Acute Care at the Health Tech Digital Awards 2023
We are thrilled to receive the award for the Best Use of Technology in Acute Care at the Health Tech Digital Awards 2023 for the GeneCIS Clinical Portal. When we first embarked on developing the GeneCIS Clinical Portal, our goal was to create a powerful, user-friendly platform that could help healthcare professionals access and share patient data more efficiently. We wanted to create a solution that could make a real difference for clinicians and patients alike.
The Health Tech Digital Awards are highly respected in the industry, and we are honoured to be selected as the winner of the Best Use of Technology in Acute Care. This recognition validates the hard work and dedication that our team has put into creating a Clinical Portal that truly supports healthcare providers. We would like to extend our sincere thanks to the organisers of the Health Tech Digital Awards, for this fantastic accolade. We are grateful for the recognition the GeneCIS Clinical Portal has received in its award for the Best Use of Technology in Acute Care.   
At DMF Systems, we are committed to pushing the boundaries of technology in healthcare and finding new and innovative ways to support clinicians, pharmacists and healthcare providers in the delivery of patient care. We are proud of the success of the GeneCIS Clinical Portal and its positive impact on acute care.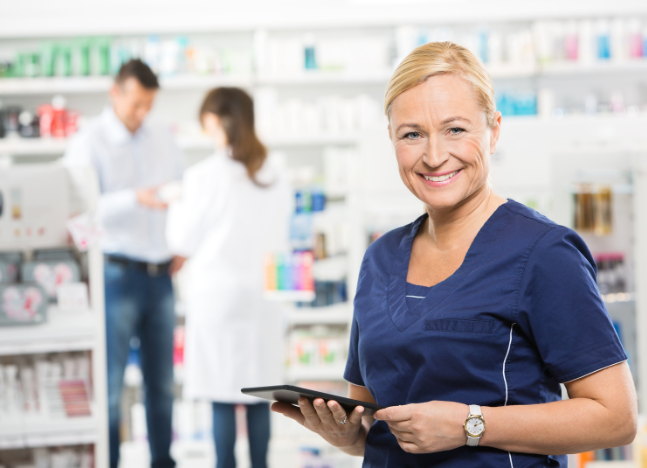 The Best Use of Technology in Acute Care accolade recognises the use of cutting-edge technology solutions that enhance the delivery of acute care services, support better patient outcomes and improve the healthcare technology landscape. 
"We are thrilled and honoured to receive the Health Tech Digital Award for Best Use of Technology in Acute Care for the GeneCIS Clinical Portal," shares Declan FitzGerald, Managing Director, DMF Systems. "This recognition is a testament to our team's hard work and dedication to developing innovative solutions that support clinicians, pharmacists and other healthcare providers in delivering enhanced patient care. We are committed to continuing our mission of leveraging technology to give healthcare providers secure access to the information they need to improve patient care." 
The recognition of GeneCIS Clinical Portal as the winner of the Best Use of Technology in Acute Care reaffirms DMF Systems' position as a leader in the healthcare technology space, driving innovation and excellence in acute care settings. The prestigious award was selected through a rigorous evaluation process by judge Dr Gregor Peden, Chief Clinical Information & Digital Officer, Department of Health & Social Care, Isle of Man.

GeneCIS Clinical Portal: An Integrated Portal for Accessing, Managing & Communicating the Patient Journey
Explore the integrative modules that make up the GeneCIS Clinical Portal below: 
eReferrals:
eReferrals enables healthcare professionals to refer patients across multiple specialities electronically, reducing the need for paper-based systems and streamlining the referral process. eReferrals helps to ensure that referrals are sent and received quickly and efficiently, improving patient outcomes and reducing wait times.   
Clinical Summaries:
Clinical Summaries is a module of GeneCIS Clinical Portal that enhances the handover of patient care, supports the communication of care and presents clinicians with a list of their patients and patient locations in the hospital and:  
Enhances the Communication of Clinical Notes 

 
Optimises Patient Flow through Secondary Care 

 
Streamlines Clinical Workflow 

 
Clinical Summaries facilitates virtual rounds so that a patient can be discharged from the hospital with results/tests pending, freeing up a bed while remaining on the virtual round list.  
"The impact of GeneCIS has been huge. It's a real advance in term of patients management, it reduces the duplication of work and facilitates better communication with GP's", Dr. Marie Therese Cooney, Consultant AMU, St. Vincent's University Hospital
_________________________________________________________________
See the GeneCIS Clinical Portal in Action!
Learn how the Award-winning GeneCIS Clinical Portal can communicate the patient journey in your healthcare setting today. Get in touch with us to book a demonstration and experience the award-winning solution for yourself >>
_________________________________________________________________
MediViewer:
MediViewer is an online platform that enables clinicians to seamlessly access critical diagnostic information. MediViewer provides easy access to diagnostic results (Cardiology, Laboratory, Radiology etc) for a patient at any time on any device. MediViewer enables the provision of integrated care by providing secure access of patient information across multiple care providers.  
Unify:
Unify enables healthcare providers to complete forms such as patient assessment forms and medical PDF forms securely online. Information captured in Unify is readily available for reporting, can be attached to a patient record (electronic or paper) and is automatically stored as an electronic patient record. Unify enables healthcare providers to complete all paper forms across the healthcare organization digitally using any device from a workstation to a mobile phone.  
eDischarge:
eDischarge is a web-based electronic discharge summary solution that enables healthcare professionals to record details of patient diagnoses, treatments & medications at the point of patient care. GeneCIS eDischarge uses an easy-to-use data capture format that ensures accuracy and enforces data standards to produce complete and accurate eDischarge summaries, which are sent electronically to the patient's GP.  
"GeneCIS eDischarge has been a great success. Its acceptance by medical staff and admin has been excellent simply because it makes their job easier and offer clear benefits to our patients whether discharged or readmitted. The project had the full support of the records committee, clinical directors, consultant and management team", Martin Molloy, IS Manager, HSE West.
ePrescription:
GeneCIS also includes an ePrescription module, which helps to reduce medication errors and adverse drug events by enabling healthcare professionals to prescribe and manage medications electronically. ePrescription supports healthcare providers in prescribing the correct medication to patients, improving patient safety and outcomes.   
3rd Party Integration:
GeneCIS 3rd Party Integration ensures that GeneCIS Clinical Portal seamlessly integrates with existing technology and augments its capabilities.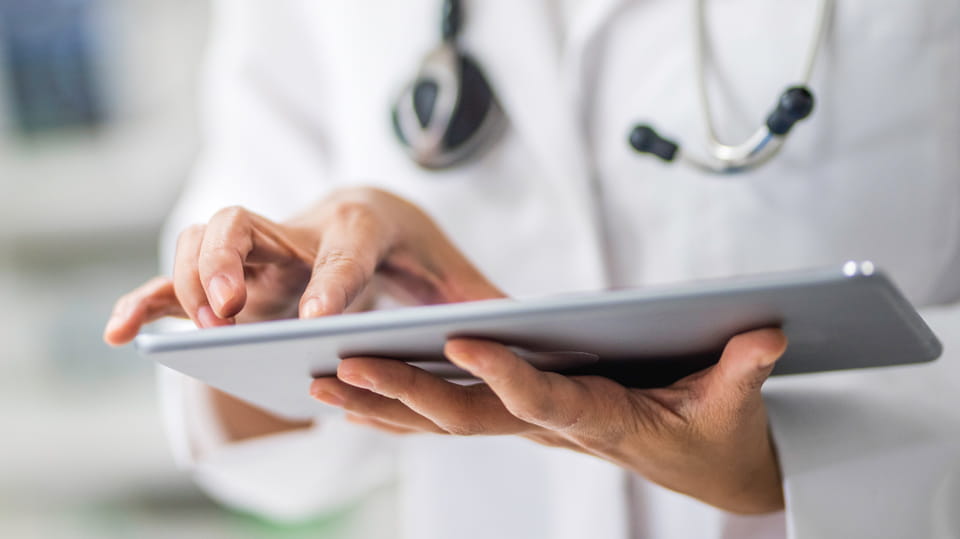 GeneCIS Clinical Portal – The Secure Clinical Portal 
The GeneCIS Clinical Portal offers robust security features to protect patient data. The system adheres to industry-standard security protocols to ensure that patient information is kept safe and secure.  The system also includes access controls to limit who can view and modify patient data. This helps ensure that only authorized personnel have access to patient information. The GeneCIS Clinical Portal is a secure solution for managing patient data throughout the entire patient journey from appointment referral to discharge summary. 
A Clinical Portal With a User-friendly Interface: 
The GeneCIS Clinical Portal offers a user-friendly interface that is designed to make navigating the system intuitive and easy. The system has been developed with the end user in mind, including clinicians, support staff, and administrators. The interface is simple and efficient, providing secure and convenient access to patient data and clinical tools. Whether you are creating clinical summaries, managing referrals, or accessing patient data, the GeneCIS Clinical Portal makes it easy to accomplish your tasks in a user-friendly, secure and efficient way. 
To learn more about DMF's product footprint, please click here. If you would like to set up a chat with us to explore further on this award-winning product, contact us by clicking here.