5 Ways GeneCIS Clinical Summaries Can Help Hospitals Maximise Resources
With limited staff resources, budgets and bed capacity, many healthcare providers are tasked with delivering patient centred care in an often challenging environment. Patients who attend an emergency department must often wait an unacceptably long time to be admitted, as there are a limited supply of beds available. This can create additional stress for everyone concerned – patients and staff alike.
Given that such capacity issues are often faced by hospital staff and management, the antidote is to maximise the existing resources in the most efficient way possible.
Wh

at Tools Can Support Clinicians and Healthcare Providers in the Delivery of Patient Care?

 
There are many tools and technological solutions available to support the delivery of patient care, but technology alone is not the solution. The technology needs to be created with more than just 'the user in mind', but with real user input and feedback throughout the development stage to ensure that it genuinely meets the needs of clinicians and healthcare providers and supports the delivery of enhanced patient care.
Clinical Summaries – part of the GeneCIS Clinical Portal, is one such solution as it has been developed in partnership with our clients- clinicians who want an EHR that is intuitive to use and supports rather than hinders the delivery of patient care.  
What

Is 

a 

Clinical Summaries

 Application

?

 
Clinical Summaries is an electronic healthcare record solution. It links directly to the hospital Patient Administration System and contains all of the patient identifier information as well as admission details and ward and consultant details. It allows hospital consultants and authorised healthcare practitioners to update a patient's diagnosis, treatment and care details at any time during an episode of care – right at the point of care. 
When a patient is transferred from one care setting to another within the hospital, each transfer of care introduces the potential of a safety risk for the patient. Clinical Summaries communicates the patient journey throughout the hospital stay. Once deployed, there is an accurate, up-to-date record of care accompanying the patient when responsibility for their treatment passes from one care setting to the next. In essence, Clinical Summaries helps to optimise patient flow within the hospital. 
Clinical Summaries is a module of the GeneCIS Clinical Portal. GeneCIS contains modules that electronically facilitate the entire patient journey from the initial referral through to the discharge of the patient from the hospital. Clinical Summaries enhances the communication of Clinical Notes, optimises the patient flow and streamlines the clinician's workflow.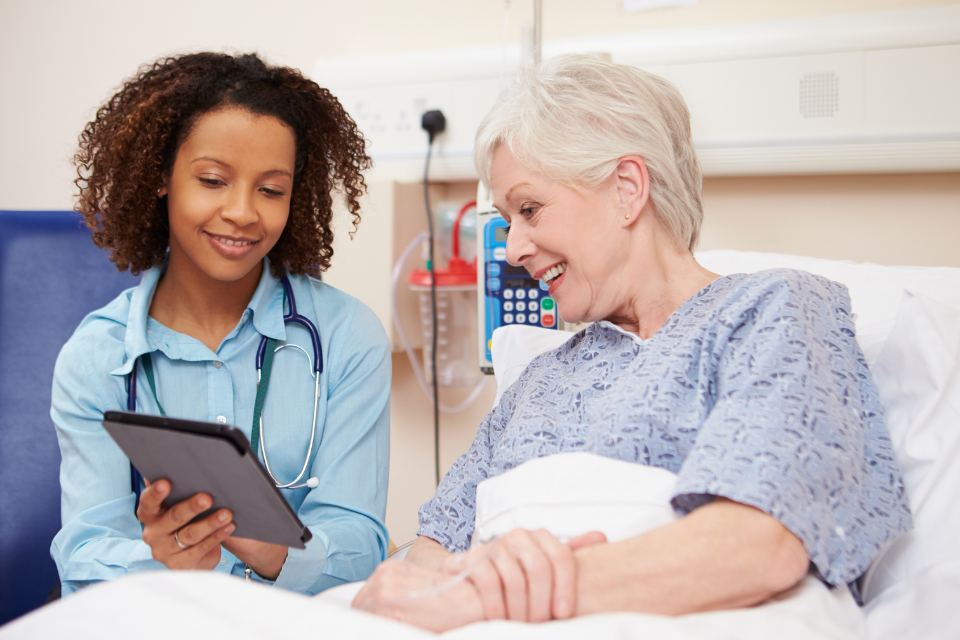 1.

Clinical Summaries 

Reduces 

the 

Average 

L

ength

 of 

S

tay

 in 

H

ospital
The average length of stay (ALOS) is a key metric for hospitals. It is an indicator of the efficiency of hospital and bed management and the quality of treatment given to patients. Clinical Summaries can play an important role in helping to reduce ALOS when used in combination with GeneCIS eDischarge.  
Clinicians working in the Acute Medical Unit in St Vincent's University Hospital use Clinical Summaries to facilitate virtual rounds. Patients in the AMU in St Vincent's are discharged from hospital using GeneCIS eDischarge. At discharge, a future virtual round date can be created for each patient. This allows Clinicians to record and track vital follow up information for the patient being discharged. 
One example could be where laboratory test results need to be checked as part of a virtual round. From within the Clinical Summaries dashboard– radiography images, lab results, scans and digital dictations can be viewed directly by authorised clinicians participating in a virtual round. There is no requirement to separately access third party systems as all these systems are fully integrated with GeneCIS Clinical Summaries. 
Once the patient's follow-up care is complete, the clinician or clinical team can then update the discharge letter from within the Clinical Summaries application by adding the details from the Virtual round as an addendum into a cloned discharge letter which once validated, is then sent to the patient's GP.  
2.

Clinical Summaries 

Improve

s

 Communication
Less time is spent gathering information from various disparate systems or contacting other clinicians involved in the care of the patient. Once deployed, there is an accurate record of care accompanying the patient when responsibility for their treatment passes from one care setting to the next.  
With Clinical Summaries, key patient information and comments on diagnosis and treatment can be accessed by authorised users in real-time at any location. Communication errors associated with paper records such as difficulty in retrieving the record or the misreading of notes are eliminated with Clinical Summaries. The integration of third-party systems such as RIS/ PACS and laboratory results to the GeneCIS Clinical Portal means that information retrieval and communication are instant. 
3.
Clinical Summaries 
Saves 
C
linician
s
T
ime.
Real-time visibility of patient diagnosis and treatments, removes the need to repeatedly search for patient results which increases efficiency. If a patient is readmitted to the hospital, all previous Clinical Summaries for the patient is readily available to clinicians treating the patient. The clinician providing the care simply clicks on a 'Show Patient Clinical Summary' tab and a single dashboard view of all previously created Clinical Summaries is presented. Previous eDischarge letter summaries are also accessible from this tab. This saves invaluable time which would otherwise be spent trying to retrieve information from disparate systems or trying to locate a patient's paper file. 
Another way that Clinical Summaries saves clinician's time is that a filtered dashboard view is available for each ward and for each consultant. This provides a structured way for a consultant, for example, who is assigned to a particular ward to review and update all of their patients' records of care as part of a daily round. 
4.
Clinical Summaries 
Improves the 
O
verall 
P
atient 
E
xperience.
In truth, the patients' experience and the clinicians' experience are two sides of the same coin. The patient benefits from Clinical Summaries precisely because their length of stay is reduced. No one wants to be in hospital for longer than is necessary and having a reliable solution that facilitates early patient discharge and follow up virtual rounds while the results of tests or investigations are awaited makes the overall experience a more positive one. The fact that a clinician tending to a patient can access all of the key patient information from one system means that the patient is not frustrated by having to repeat information that has already been provided.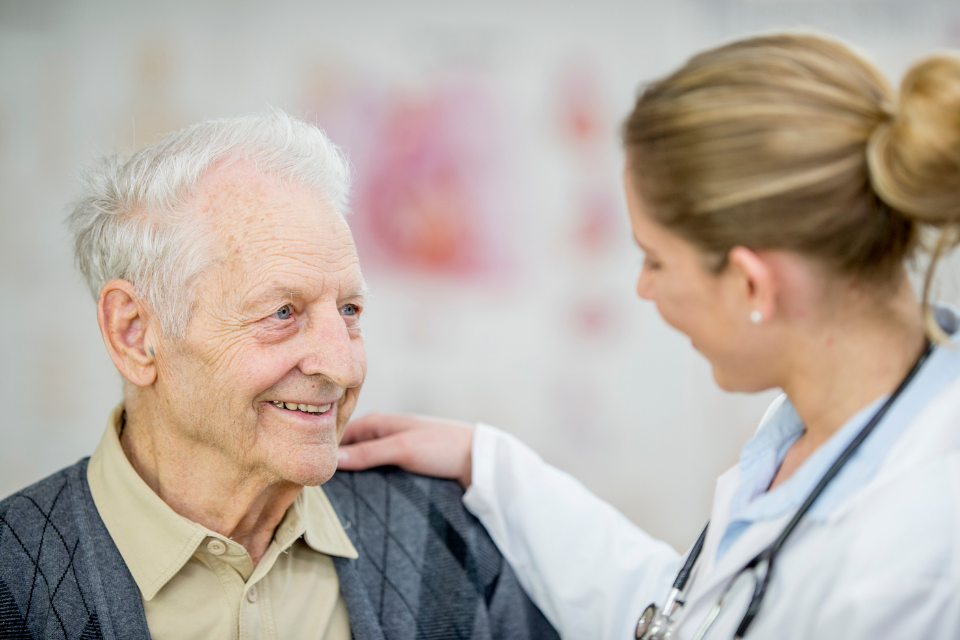 ---
Want a 

C

loser look at Clinical Summaries?
Request a Demo from one of our product experts and see for yourself how Clinical Summaries can help optimise patient flow across your hospital.  

---
5. Cl

inical Summaries is a Secure Application for Facilitating Patient Handover
Clinical Summaries is designed with the highest levels of data security in mind. The solution supports Microsoft Active Directory user authentication. The software is made available to authorised users only. Database access is controlled by the Hospitals Active Directory configuration. Only authenticated users can access the system. Application access rights are managed by the system supervisor through the user maintenance functions provided with the application to ensure optimal security.  
The solution supports comprehensive audit trails and logs to facilitate audits and reporting. All user activity in the system is logged and time stamped and may be reported on as required. 
Please don't hesitate to get in touch if you have any questions or would like to learn more about Clinical Summaries.