5 ways Digital Healthcare Use and Adoption Will Develop in 2021 and Beyond
There's no denying that a transformative period in the evolution of Healthcare technology and deployment of digital health solutions is underway. Last year saw an acceleration in the adoption of digital health solutions as hospitals, healthcare workers and patients were forced to rapidly change their behaviour in response to the Covid-19 pandemic.
In many ways a precedent has been set for how healthcare can and should be delivered post-Covid. There are pandemic repercussions which will be felt for many years to come, such as increased waiting lists, postponed elective surgeries and delayed treatments, to name a few. Many of the innovative digital solutions that were rapidly implemented during Covid-19 will also be required to address these challenges.
So, 'what then are the main trends in healthcare technology,' I hear you ask. We've rounded up the most prominent areas in which we see developments and innovations for Digital Healthcare as we look ahead in 2021 and beyond.
1) Virtual Consultations Are Set to Remain a Feature of the Healthcare Landscape Post-Covid
The technology that underpins virtual consultations has been around for some time, but prior to 2020 its adoption had been slow. In the past year, its use has exploded exponentially. Telehealth was adopted as a safer alternative at a time when it became inadvisable or just not possible for patients to physically present at a hospital outpatient clinic or GP surgery risking infection from the virus.
One survey noted that 70% of healthcare providers are motivated to use more telehealth because of the experience they had during the Covid-19 pandemic.
At its most basic level, Telehealth includes the use of phones and video calls but there is potential for further improvement. One of these is the solid integration of the various telehealth platforms into the existing digital health infrastructure in the hospital or GP's surgery. Solutions that are easy to use and patient-centric will stand a better chance of success. Security and data privacy should be key priorities in deciding upon individual solution providers and ease of use from the point of view of both the patient and the Healthcare provider will be an important determinant of successful adoption.
With the proliferation of personal devices and barriers such as broadband availability and user's level of comfort with the technology being overcome, it's highly likely that where appropriate, patients will expect this option to be available in the future.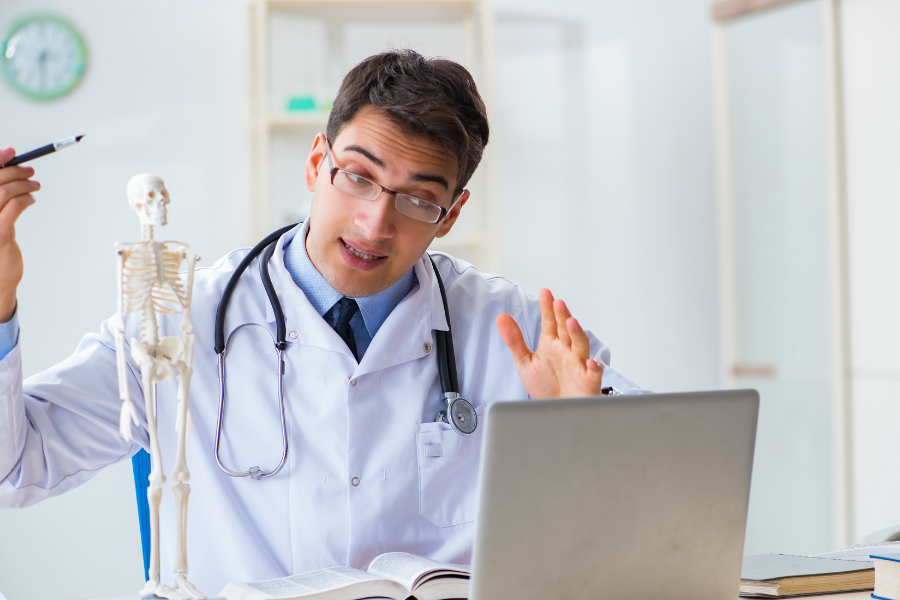 2) The Potential for Remote Patient Monitoring Solutions Will Continue
Healthcare resources are scarce, hospital budgets are finite and there is only so much healthcare staff to go around as recruitment presents an ongoing challenge. The population of Ireland continues to grow, and the age profile is changing. Those aged 60+ are growing at a greater rate and are predicted to make up 23% of the population by 2026; a cohort that made up 18.4% of the population in 2016. Inevitably an older population means that patients are also getting older and sicker.
Add to the mix the fact that waiting lists which were already at an all-time high pre-Covid, have been further hindered by Covid-19.
The situation is not all doom and gloom however, the good news is that there is huge potential for a variety of digital solutions to be employed in the delivery of remote patient care. Remote Patient Monitoring (RPM) solutions utilise digital technology to send communication between patients and their healthcare providers. Their use aligns very much with plans to shift healthcare away from the hospital-centric model to a patient-centric one and allows for care to be delivered to patients in their own homes. RPM solutions help keep patients out of hospital and when patients do end up in hospital, they can help to facilitate earlier patient discharge.
They can include things like heart rate monitors, blood pressure monitors, glucose monitors, electrocardiography devices and lung capacity monitors. They generate specific data which is transmitted back to a hospital which allows care teams to monitor the data and tailor the support provided to each patient. Many, though not all RPM solutions, utilise wearable technologies (such as a Fitbit or an Apple watch). Wearables as the name suggests, are worn in direct contact with a part of the patient's body over a period of time and can monitor changes in physiology. They include things like wrist bands that monitor heartbeat, blood pressure and calories burnt, wearable heart rate monitors, insole sensors that monitor weight bearing, balance and temperature and contact lenses that monitor glucose levels. Mostly they transmit data via an app.
These solutions offer the potential for patients living with chronic illnesses such as diabetes and dementia to live independently for longer, very often in a family setting without the need for hospitalisation. They also have the potential to empower users to take greater control over their health.
3) There Will be an Acceleration in the Digitisation of Hospital Processes and Records
There will be a continued impetus for hospitals to replace paper-based processes with digital solutions. After all, there are several benefits to this such as improved workflow efficiency and better communication and access. For example, when various members of a Multi-Disciplinary Team all require access to records or when a patient is being transferred from one care team to another during an inpatient stay. Ultimately better communication enhances patient safety and improves the timeliness of patient handover which will also help facilitate earlier hospital discharge.
Digitisation also helps eliminate transcription errors that can occur with paper forms. Paper-based forms are open to being incomplete, incorrect, or illegible as it is difficult to enforce rules. Digital enablement tools like Unify provide prompts when data capture errors occur and enforce validation rules which is of immense benefit to Clinicians. Digitisation strengthens data integrity and improves communication and access for all healthcare workers involved in the care of the patient.
—————————————————————————————————————————————–
Unify Converts Any Paper-Based Form to an Electronic Patient Record!
Discover how Unify's range to tools enables Clinicians to securely complete any form Digitally, while ensuring ease of access to authorised staff, retrieval for audit capabilities and much more!
—————————————————————————————————————————————–
Digitisation of health data is an absolute pre-requisite for analytics and reporting tools to analyse the data as we will examine in more detail below.
4) There's a Growing Focus on Leveraging Data to Improve Healthcare 
With the increased digitisation of hospitals and healthcare facilities, the amount of data that is being generated is growing exponentially. There is a growing understanding of the importance of leveraging the available data to perform accurate analysis and generate insights from the various sources of data- be it Clinical data, electronic patient records, diagnostic systems and many others.
Increasingly, hospitals will want to employ tools and technologies that support optimum analysis of datasets that can be integrated from disparate systems to help identify trends and make better predictions. The technology continues to evolve to meet these demands. Healthcare organisations will want to take advantage of the tools best suited for specific objectives. This will also require an understanding of the nature, complexity, and volume of the data to aid solution evaluation. For example, for large datasets, healthcare facilities are employing machine learning and AI to quickly analyse large amounts of data to identify trends in order to devise the best treatments.
There are significant benefits that the use of this data can bring about for patients and hospitals. For example, integrated Clinical Decision Support software can use real-time AI data to aid Clinicians with patient diagnoses and treatment at the point of care.
As part of the National Clinical Audit solution, DMF Systems works with NOCA to deliver information on clinical outcomes in intensive care units across HSE hospitals. This information is sent to ICNARC where it is collated and analysed to use the outcomes from previous patient episodes of care to inform the optimal treatment and care delivery for patients currently in intensive care units.
5) Migration to the Cloud of Digital Health Solutions Will Increase in Pace.
Hospitals have been somewhat hesitant in migrating to the Cloud in the past. Security and compliance issues have typically been cited as barriers. The scepticism around the cloud has been fading fast- the HSE has a cloud first strategy in place for a few years now and in the UK, which has had a cloud-first strategy in place for Public IT since 2013, some major NHS services have migrated to the cloud in recent times.
There is reassurance in the fact that cloud service providers depend on the trust of their customers and this along with their size means they have both the motivation and the means to invest in a level of security infrastructure that would not be feasible from a single organisation. They are also able to offer independent certifications of assurance to demonstrate the security of their environments to customers.
Notwithstanding this, healthcare providers and organisations still need to take a risk-based approach to the use of data in a cloud environment, similarly to the risk-based approach for storing data on-premises. It's important to note that many IT professionals believe that storing information in the cloud is more secure than storing it on-premises.
The cloud also offers flexibility and cost savings by shifting away from heavy upfront capital expenditure. Cloud services allow data to be shared in real time across multiple locations. Cloud infrastructure is also required to support the security and operational requirements which are needed to run the telehealth and remote monitoring apps mentioned earlier.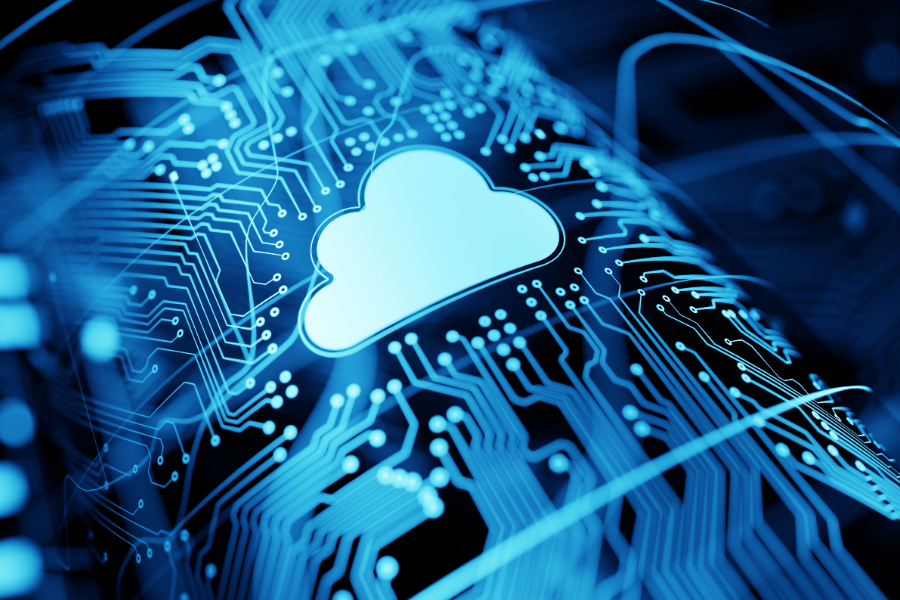 No one would deny that there are many challenges and opportunities that lie ahead for the Healthcare sector. There is also an acceptance that the harnessing of digital health solutions will be key to navigating these challenges and supporting the provision of safe, effective and accessible healthcare now and into the future.
The solutions discussed here will play an increasingly important part in developing a more efficient, better-integrated and more patient-centric healthcare system into the future.